About Us
Sunshine day care has been in awesome childcare business for over 27 years. We are known for the excellent care we give to both children and their families and community in general. Since we have been in a reputable business for many years, we would be glad to make you one of our clients or look forward to earning your business. We pride ourselves on maintaining the highest level of customer service for all of our valued clients.
Mission Statement
In an atmosphere of trust, mutual respect, and courtesy, our children will be guided through play, and directed experience to become competent and independent learners.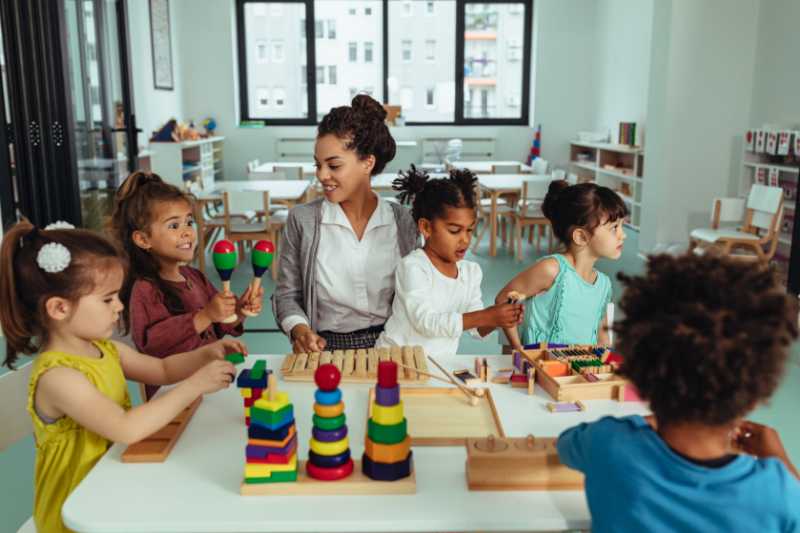 Child Care Philosophy
We believe that each child is to be treated as an equal regardless of sex, race, creed or religious beliefs.
We believe that environment stimulates and enhances the development of a child's social, emotional, physical and intellectual needs.
We believe that children's self esteem is enhanced in an environment where each child is treated with acceptance, trust and respect.
We believe that the program must meet the needs of the whole child, not just certain aspects.
We believe that for the center to be a means of family support, each child's parent/family must also be treated with acceptance, trust and respect.
We believe that co-operation between the parents, staff and management will enhance the child's development in a positive manner.
We believe that implementation programming meets the needs of the children's interests and developmental needs.
We believe that play allows children to learn naturally and provides opportunities for them to direct their own activities.
We know that these beliefs put into practice will encourage children to develop in a positive way in all areas.
Childcare practitioner's ethical principles to follow are to:
Promote the health and well-being of all children
Enable children to participate to their full potential in environments carefully planned to serve individual needs and to facilitate the child's progress in the social, emotional, physical and cognitive areas of development
Demonstrate caring for all children in all aspects of their practice
Work in partnership with parents, recognizing that parents have primary responsibility for the care of their children, valuing their commitment to the children and supporting them in meeting their responsibilities to their children
Work in partnership with colleagues and other service providers in the community to support the well-being of children and their families
Work in ways that enhance human dignity in trusting, caring and co-operative relationships that respect the worth and uniqueness of the individual
Pursue, on an ongoing basis, the knowledge, skills and self-awareness needed to be professionally competent
Demonstrate integrity in all of their professional relationships.
Code Of Ethics
The center provides quality care for children ages 0-6 years
The center provides a program that will enrich and equip the children with a variety of skills through child oriented experiences and activities
The center provides a program for the social, emotional, physical and intellectual development of the whole child
The center will emphasize a play-based, semi-structured approach to learning
The center provides a learning environment through play that allows choices and decision-making by the child to work successfully in small groups as well as encouraging independence
The center will assist children in developing a sense of self-esteem and a positive attitude in a social setting
The center and the families work co-operatively to meet the child's needs and interest
The center implements a discipline policy that aims at self-discipline and self-control
The center creates a family environment where children can help, be helped and feel free to express themselves.
The center ensures that each child and their family feel accepted, and there is mutual trust and respect among all.The center allows the children to have fun in a safe and healthy manner
Policies and Procedures
The center's policies and procedures have been included to familiarize you with the consistent care that is provided for your children. Your co-operation is expected and much appreciated.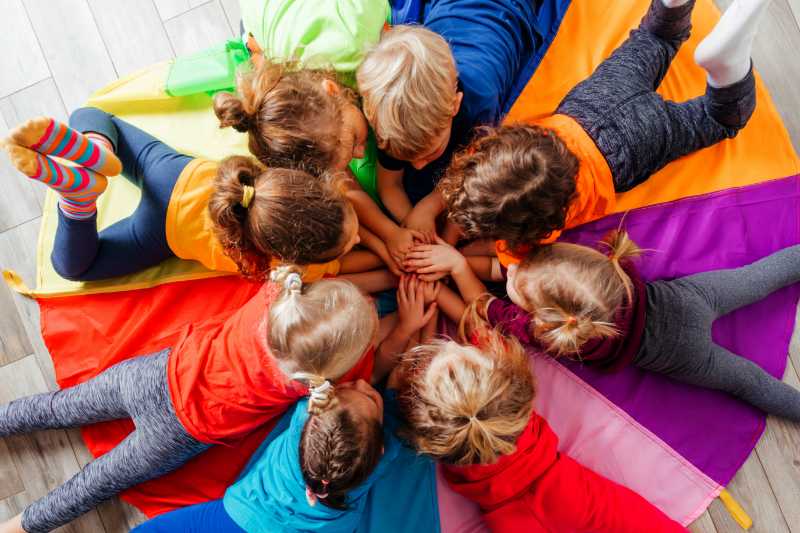 Registration
Our primary objective is to accommodate children between the ages of 0 months to 6 years who require full-time childcare services. Children are registered into the center based on the availability of space at that particular time.
* Drop in children are accepted on the basis of available space and parents are required to call the center 24 hours in advance in order to bring their child *
Program Ratio
Ratios change based on multiple variables such as child's age and daily attendance. The child to teacher ratio is governed by Province of Alberta Licensing Act, and we follow the Child Care Licensing Regulation.
It is our belief that young children learn best through a wide variety of play experience that is specifically designed for their age group and promotes safe and healthy growth. To accommodate this, the staff to child ratio is as follows:
Infants less than 12 months
Primary Staff 1 to 3 infants
Infants 12 months to 19 months
Primary Staff 1 to 4 infants
20 months to 3 years
Primary Staff 1 to 6 children
3 years to 4.5 years
Primary Staff 1 to 8 children
4.5 years to and older
Primary Staff 1 to 10 children
The learning process of our center is encouraged through organized daily routine with a balance of staff initiated and child directed activities. This provides a stimulating environment in which each child develops at it's own rate and capability. The daily program/routine for each room is posted for you to view and parent suggestions are welcome. The program consists of free play ( toys, puzzles, water table, sand table, art and library ) also group activities, snack/meals, naptime and outdoor activities.
Staff Role
The role of the staff is to encourage, model, supervise and set limits while always remembering the need for flexibility when dealing with the ever-changing needs of children. Our staff plans their week / month in advance to ensure an organized, relaxed and happy environment for the children and themselves.
General Hygiene
Primary caregiver (staff) must clean / disinfect all day care toys, equipment, furniture (shelves, cupboards, tables/chairs etc.) minimum twice a week.
Hours Of Operation
The hours of operation for the center are 7:00AM – 6:00PM, Monday to Friday.
Health and Safety
Our center complies with all health, safety and fire standards and adheres to the correct procedures for hand washing, diapering/toileting and general equipment/material cleaning according to the Public Health Act. Every child in our center has a right to adequate nutrition, rest, and clean and safe play environment. We also welcome parents' suggestions.
Fees
A registration fee is a non-refundable fee of $100.00 per child and it must be collected along with the completed registration form and the other fees (to be explained in the following section).
All monthly fees for those children registered in our full-time program are to be paid whether the child attends or is absent. These fees are payable by the 1st of every month. We request a minimum of 3 post dated cheques and each must be dated for the first of every month. Cheques are payable to Sunshine Daycare. There will be a $40.00 charge per day for payments made after the 1st of the month, unless the 1st is on a weekend, or on holiday. There will also be a $50.00 charge per day for cheques that are NSF ( Non-sufficient funds ).
Parents applying for subsidy will be charged full fee until their subsidy paperwork comes into the daycare. At that time of approval, we will then minus the amount you have already paid from the next month's fees.
Parents who use our drop in services are asked to call the center 24 hours in advance to ensure that space is available. Once confirmed, parents are required to pay their fees in cash at the time of drop off and the child will not be allowed to stay in the program unless due payment is received.
The center will not be caught in divorce issues causing the center not to be paid its due fees. All payments must be given or addressed to the program director only. We will not be responsible if cheques and monies misplaced in the event that you handed them to any staff other than the program director. Payment is to be given at the center and not at any outside place.
Cash payments will receive an immediate receipt. Receipts for all other payments will be issued annually by February 28th of the following year. Duplicate or replacement copies will be provided at a charge of $50.00/copy.
Advanced payments for new parents (security deposit) who decide to use our facility must pay one full month advance payment (which may be negotiable upon registration), this holds the spot for your child. For whatever reason you decide not to use our services, we will withhold your entire fee payments. ($50.00 plus half of the regular fee) Two months notice in advance is required for service termination.
Fees are subject to change on the financial requirements of the center. When a change is implemented, all families affected will be given 1 months written notice.
Late pick-up fees will be charged to any parent who is late. If a child is picked up after 6:00 PM, they will be charged $2.00/minute cash to be paid upon arrival to the staff member on duty at that time. Parents who refuse to pay or are habitually late will be provided with a verbal warning or written warning letter. The next time that parent is late, the staff on duty will call Children's Social Services to help pick the child up.